Organization Ontology Specification - 0.3
An ontology to markup information on organizations and their memberships.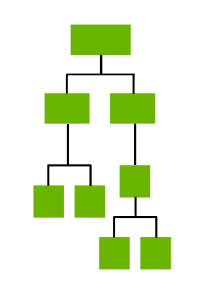 Working Draft — 29 May 2012
This version:

Latest version:

Last Update: 0.3

Date: 29 May 2012

Authors:

Robert Warren, The Muninn Project

Translations:

Cathrin Weiss
---
Abstract
The Muninn Organization Ontology is meant to deal with organizations, people and the relationships that bind them all.
Status of this Document
This document is a working draft of the constructs used by the The Muninn Project to record the events of the Great War. As such its construction is being approached on an interative 'as needed' basis instead of a unified design effort. While changes are to be expected in this ontology, the core classes are expected to be permanent.

Errors do exist in this document and it is a work in progress. Please email comments, concerns or suggestions.

Comments are welcome at data@muninn-project.org.
Table of Contents
---
1 Introduction
This project was created as a result of some of the data and modelling problems encountered in the Muninn WW1 Project with respects to the people and geopolitical groups within the conflict. Previous ontologies, datasets and record formats prouved to be inadequate to represent the richeness of the data available and unable to provide grounding for entities that no longer exist. The ontology is also the civilian 'building block' onto which theMuninn Military ontology expands on.
The organization ontology provides classes, instances and properties for the modeling of states, corporations, groups and the people that make them up. Elements known to be previously existing at the time of the design of this ontology have been referenced when possible. However, some of these references can become stale or may not represent the same entity in the future as they do now.
Inspiration has been drawn from the UN Food and Agriculture Organization geopolitical ontology, the Open Government Ontology and DBPedia ontology. Extensive links are provided to DBPedia instances and FOAF classes where possible.
Most knowledge bases are built with a bias that assumes absolute truth over time without concern for hyphothesis or the contradictory recording of facts. This is usually done in the form of a document recording the information in tabular format, without an external peice of data recording the point in time at which this was true. A typical problem occurs when a document records the age of a person instead of a birthdate; there is no way to resolve a persons birthyear without knowing the year in which the infromation was recorded.
A second approach has been the use of an event-driven records keeping approach where any new fact is assigned a timestamp or ordered in a such a fashion that the sequence of entries is recorded. Thus the facts are only true within a certain time range at the cost of detailed records keeping. Data exchange becomes problematic in that identifying the correct instance to produce for a specific entity requires good temporal grounding.
This ontology is a hybrid in that it makes use of both methods by allowing precursor / succesor relationships, imprecise time stamping of basic 'it exists' events and classification within a basic identification taxonomy.
Ontology Objectives
The initial design objectives for the ontology were:
Support structures for future reasoning about military history problems.
Ensuring that the names of persons and organizations be easily linkage through record linkage methodologies.
Support for the recording of instances of organizations and countries that no longer exist.
Support for ontological structures which record changes in the state of the data.
Support for imprecise, inaccurate and contraditory historical data.
Ontology Limitations
Currently the ontology does not have appropriate support for locations.
Linkages to other ontologies
Dealing with temporal aspects of data
Temporal, and especially historical, data is messy, corrupt, wrong and... out of date. In many cases the data is uncertain because of transcription or recording errors before the uncertainty due to missing knowledge is even dealt with.
The ontology relies heavily on the well known W3 TIME ontology which can be augmented with the appropriate OWL constructs to deal with multiple temporal possibilities. Similarly to both FAO and DBPedia practice, the ontology also provides previousIncarnation and nextIncarnation properties which are independant of birthday and deathday properties. This permits the recording of the cultural and political lineage of organizations over time and represents a simple way of recording for example the roots of a political party or the changes in the political system of a country.
3.2. Historical Eras
Because the ontology is meant to support modeling in multiple time periods, it is to be expected that not all of the classes or instances will be needed for all applications. Thus a special superclass called Era is provided that represents an historical era in time and space, without strongly defined temporal properties and without enforcing class membership restriction. The intent is to provide a classification tool were objects can be assigned to specific Eras and thus either quickly retrieve 'working sets' of needed objects or outright remove them from a local database if they are irrelevant.
Era's are sub-classes of time:ProperInterval to provide some support for loose temporal labeling if so desired and are the direct equivalent of the CIDOC Period class which has the same semantics. Since the intent of this specific class is simplicity, only two reciprocal properties are available for the Era class: eraContains and inEra whose respective range and domains are unspecified for maximum flexibility. This would ordinarilty cause concern for the proper functioning of reasonners. However, the class is only intended to be used as a retreival filter and not as a consistency checking mechanism. Eras also serve to select events which would ordinarily not be classified properly by official event dates. The demobilization of soldiers following the end of a war is usually past the date of cessation of hostilities while still being an event of the war.
The organization ontology provides a number of built-in historical Era instances documents in the Era term documentation.
3.2. Historical Events
The ontology futher provides a second level Event class that is a subclass of an Era but with strong temporal, sequential, actor and role semantics. Each event is discrete and may overlap with or contain other events.
The Linked Events ontology makes use of simple involved properties for its events which could only be extended through subproperties to indicate the role of each individual in the event.
This ontology makes use of a second level class Actor to link an individual with their role within the event. In a manner similar to CIDOC, Events can contain multiple actors playing roles within the event. Since the semantics of the role are referenced by the inRole property and may use any external role instance desired.
Labeling and naming
Naming a thing is a complex endaviour because of the different names assigned to things and people over time in different cultures. An ongoing problem is the representation of the name of a person or object. Beyond internationalisation and transliteration problems, there exists the decision of wheter the name is meant to be a machine-readable property or primarily a human-readable property.
Library cataloging systems have primarily relied on the later by providing several human readable strings (see: skos:prefLabel, ) with different typesets of names containing qualifiers (see: gnd:locQualifier GND) such as occupation and year of birth and/or death. This is meant to provide an easy recognition text field for the human being to process which ironically makes the machine recognition difficult since the concatenation of the strings may be missing information. These methods are very popular for exporting data from older systems, such as MARC, that took this representation method early on.
A second approach has been the use of different properties (fields) for the representation of the name parts with the differentiation of similar individuals provided by a primary key or linkage to works or records. This machine readable approach is classically database oriented.
This ontology chose the second approach in order to provide support for record linkage purposes and letting the application choose the appropriate typeset of the name. Muninn takes a flexible approach to naming things based on different localization of the <rfds:label> while keeping an original thing name based on the owners or local inhabitants.
The name of a thing is always recorded foaf:name for the original, non-disambiguated, short name used for the object in its original context. For example:
Supporting record linkage across databases
A secondary problem is the use of an ontology that does not differentiate between the person and the different names that the person uses over time and in different context. Hence, names may change because of marriage (née), adoption, legal name change or knighthood.
Royal styles, nobility titles are especially problematic in that they are part appointment, role and name change. With some royal styles taking up several hundreds of characters, their parsing and storage is an incredibly complex task and it retreival problematic. The encoding of royal styles is done through the foaf:name term which records only the basic name of the monarc, such as Wilhem II, while the title property records the Kaiser.
The ontological design of is that the name in the simple name of the person such as Goerge, Cathrine or George.
Ideally, a seperate class would be used to represent names and hence enforce a seperation between the physical person and the labels that it uses. However, since the Person class is based on the FOAF person class, such re-engineering is not currently possible.
3.2. Gender, sex and identity.
Gender assigment within this ontology was initially mean to support simple identification from a record linkage perspective and genelogical linkage in the Mother (female) and Father (male) sense. Initially it was tought that as the Muninn data was primarily made from semi-official documents of people from the Victorian and Edwardian Eras, a simple Male, Female instances from a Gender class would be sufficient.
However, colloquisms used on some of the English text (and their subsequent machine parsing) required additional work on the gender instances. Consider the following plaqueRDF, titled 'To the glory of god and in memory of the men of Glengarry who gave their lives in the Great War'. Among the dead is listed 'Janet McIntosh, Nursing Sisten', most definiatly a woman.
While there are cultural and linguistic reasons for this contradiction, the parsing engines are not allways aware of them and while a number of other terms in everyday language have a tranditionally assigned gender (Waiter, Clercks, Secretary), they have come to mean anyone in that occupation.
To deal with this situation gracefully this ontology provides a top level Gender superclass that contains both SimpleGender and StrictGender classes with the main difference being that the instances of StrictGender are disjoint with one another. Thus, while the Women and Men instances of StrictGender cannot co-exist at the same time, Women and Men are not mutually exclusive in the SimpleGender class. Also, there is an alternate ISO/IEC 5218 gender class provinding Male, Female, Unknown and Don't Care.
Currently the ontology does not link Saluation with Gender through there is an obvious relationshp there to exploit in the future. Recently, the Diaspora Project has some dicussion on creating an appropriate modern day data-type for a gender property which resulted in an un-typed string. The Drupal and w3 vcard communities have had some similar thoughts, including the need to link saluations and name prefix to gender. We suggest that users of this ontology experiment with subclasses of gender rather than simple string fields to encourage interoperability of standards where appropriate.
Trades, Role, Ranks and Appointments
In the organization ontology, Trades, (civilian and military) Ranks and Appointements are subclasses of the Role class. This reflects the generalization that all of these terms refer to the concept of someone performing a task over a period of time.
2. Organization ontological constructs at a glance
3.2. Examples
4. Cross-reference for Organization classes and properties
Conclusion and Future Work
The organization ontology is an initial attempt at documenting organizations and their relationships. Please feel free to email comments and concerns.
Version History
0.1 - Initial unstable release.
TODO
Figure out dbpedia instance equivalence grammars for classes.
A References
1

The Linked Data Service of the German National Library Desription of German National Library Ontology.